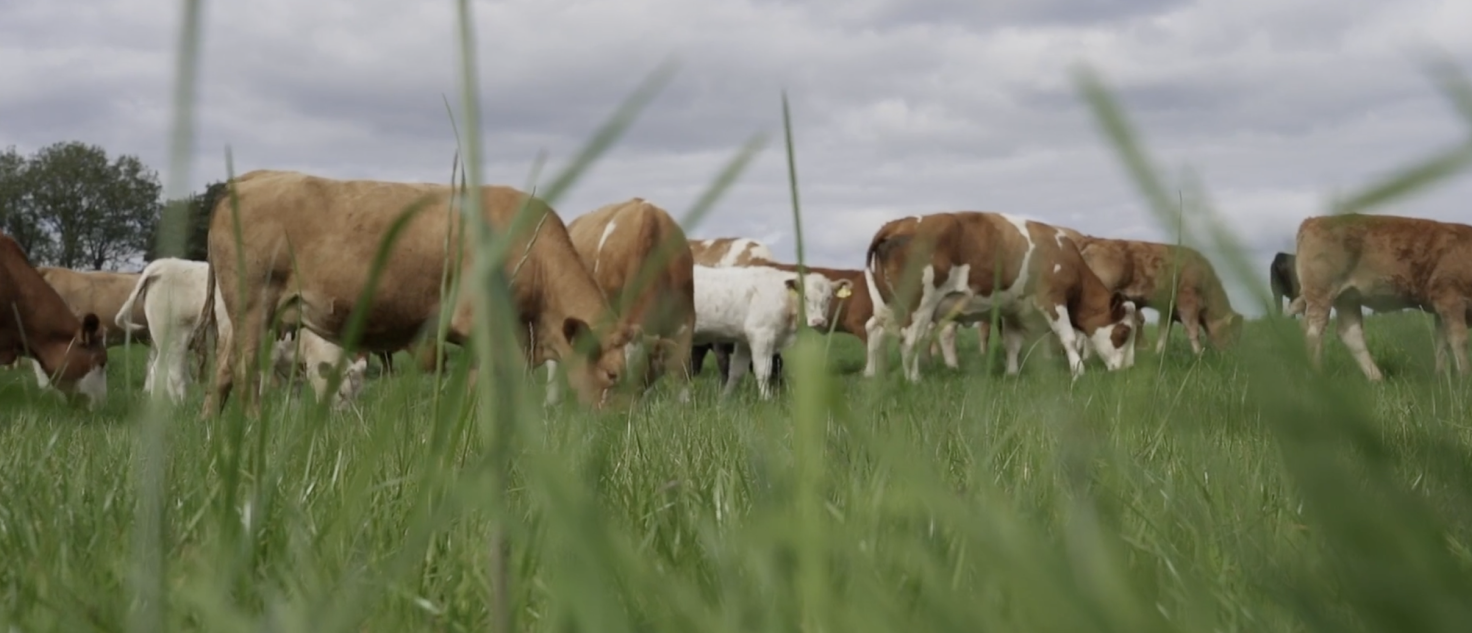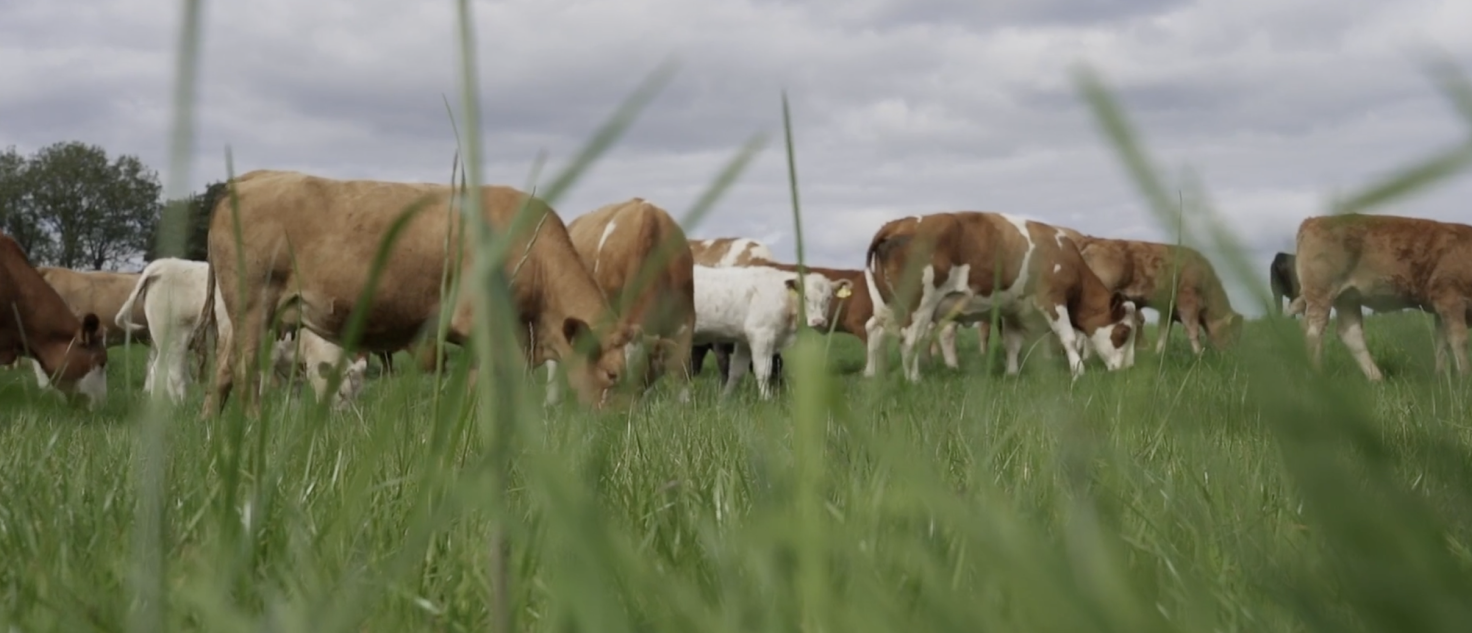 NEWS
Pr€vention for Profit – Connacht Champion
25th October 2018
Pr€vention for Profit – Connacht Champion
Representing Connacht in the MSD Prevention for Profit competition is Sligo farmer Chris Tuffy. Chris is farming in partnership with his father TJ on a leased farm at Doonally, near Sligo town.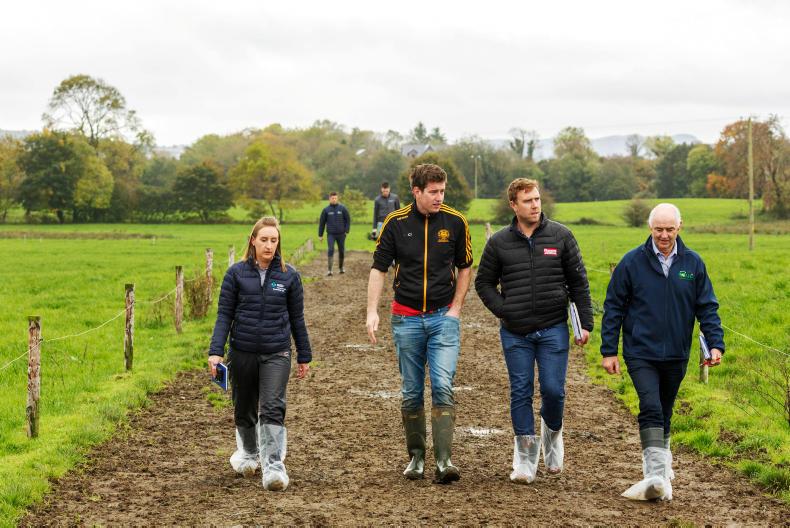 A former AI station, the farm had slatted and loose housing and slurry storage when they took over the farm in 2011, but cubicles, milking parlour, roadways, fencing and water all had to be installed.
Next season will be Chris's eighth year milking in Doonally. TJ was originally milking around 60 cows on a much smaller milking block at Enniscrone, about 45 minutes away from the leased farm. After Chris spent a year in New Zealand, the Tuffys decided to take on the leased farm to create two incomes.
Nutrition
With only 20 acres around the milking block in Enniscrone, there was no real option to expand there. The farm in Doonally has 150 acres (55 adjusted hectares) and Chris is milking 145 cows in 2018.
Chris manages the cows and grass at Doonally, while TJ rears the youngstock in Enniscrone. Bull calves are sold at two weeks of age and heifer calves go to Enniscrone at about 10 days of age where they are reared on an automatic calf feeder and fed milk powder.
Animal health
Chris says calf health is excellent at Doonally, but he places a lot of emphasis on preventing disease. All colostrum is tested with a brix refractometer before being fed, and only colostrum with a reading above 22% is fed. He doesn't keep colostrum after 24 hours and every calf is stomach-tubed with of colostrum within an hour of birth and the calf is snatched and put in an individual pen straight away.
There was an outbreak of rotavirus scour last year in the shed in Enniscrone, so Chris has decided to vaccinate all cows this year with a single shot scour vaccine. He also vaccinates against Leptospirosis and IBR. He vaccinates for IBR every six months with a live vaccine. Chris is considering moving onto the 12 month live IBR protocol next year.
Chris is very aware of the risks of parasites. He says that they suffered a lot in their first year in Doonally as a lot of the cows ended up with rumen fluke. The land at Doonally is quite heavy, whereas Chris describes the land in Enniscrone as being as dry as anywhere in Ireland. So there's a heavy fluke burden in Doonally – something the youngstock reared in Enniscrone are not used to. As a result, all cows are dosed for fluke at drying off and dosed again for rumen fluke in mid-January.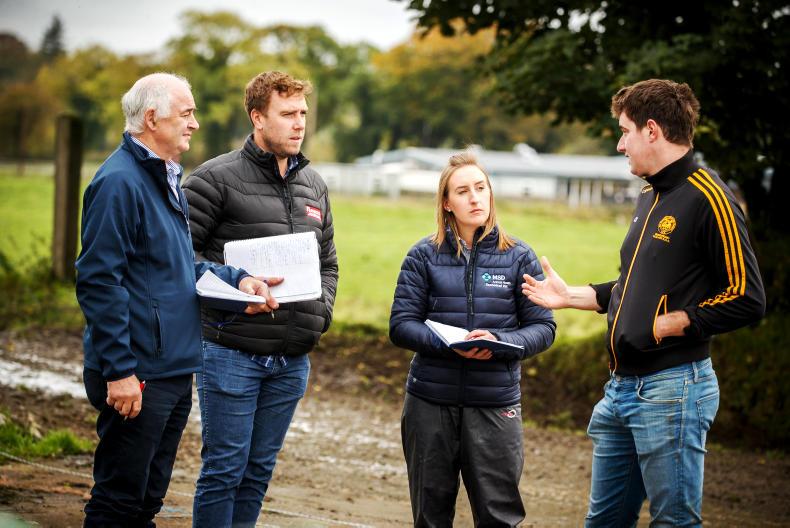 Genetics
The EBI of the Tuffy herd is high at €130 on average, with €50 in the milk sub-index and €39 in the fertility sub-index. Chris says he reckons the cows will produce about 450kg of milk solids per cow this year, from 1.1t to 1.2t of meal per cow. In contrast to 2017, this has been a very good year for grass growth and grazing on the Tuffy farm, with more silage bales made than normal.
Management
Cows get between 10 and 12 weeks dry and last year Chris practised selective dry cow therapy. Cows with an average SCC over five milk recordings of less than 150,000 received no antibiotics. Cows with an average SCC of between 150,000 and 200,000 got a short duration antibiotic tube while cows with an SCC greater than 200,000 get a longer lasting antibiotic. The SCC on the day of the judges' visit was 160,000 and Chris has used 22 lactating cow tubes so far in 2018 across his 145 cows.
Chris is a passionate grass farmer. Cows go to grass in late February and he practises on-off grazing depending on weather and ground conditions. He measures grass weekly and average growth over the last couple of years was 12.5t/ha.
Chris is an enthusiastic ambassador for dairy farming in the west of Ireland. He is a member of the West Awake discussion group and plays Gaelic Football for Enniscrone.
THE COMPETITION
The Prevention For Profit competition is aimed at innovative dairy farmers who are maximising their profitability by focusing on four key pillars of production. Nutrition, genetics, management and animal health.
For this competition, a panel of judges went on-farm to assess the farm's level of productivity and profitability. The overall winner will be selected from this on-farm assessment.
Winner will be announced in the Dairy Day supplement published November 15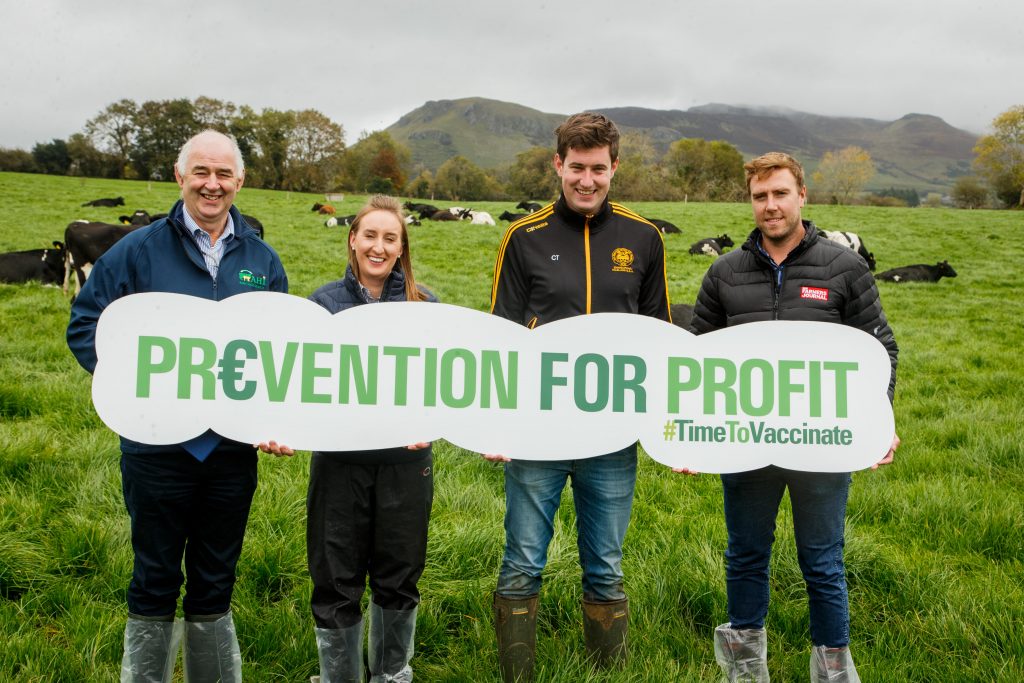 Sign up to Bovilis® product and event information