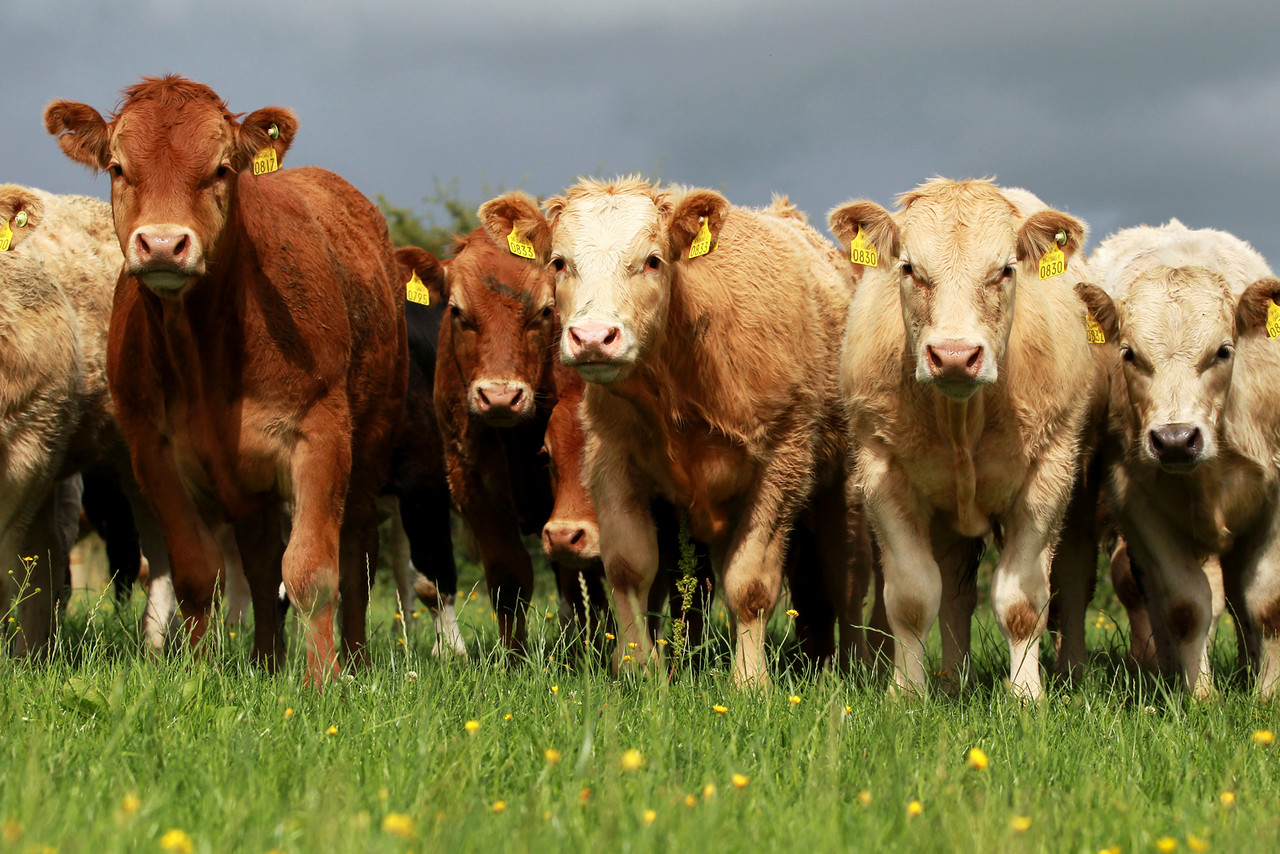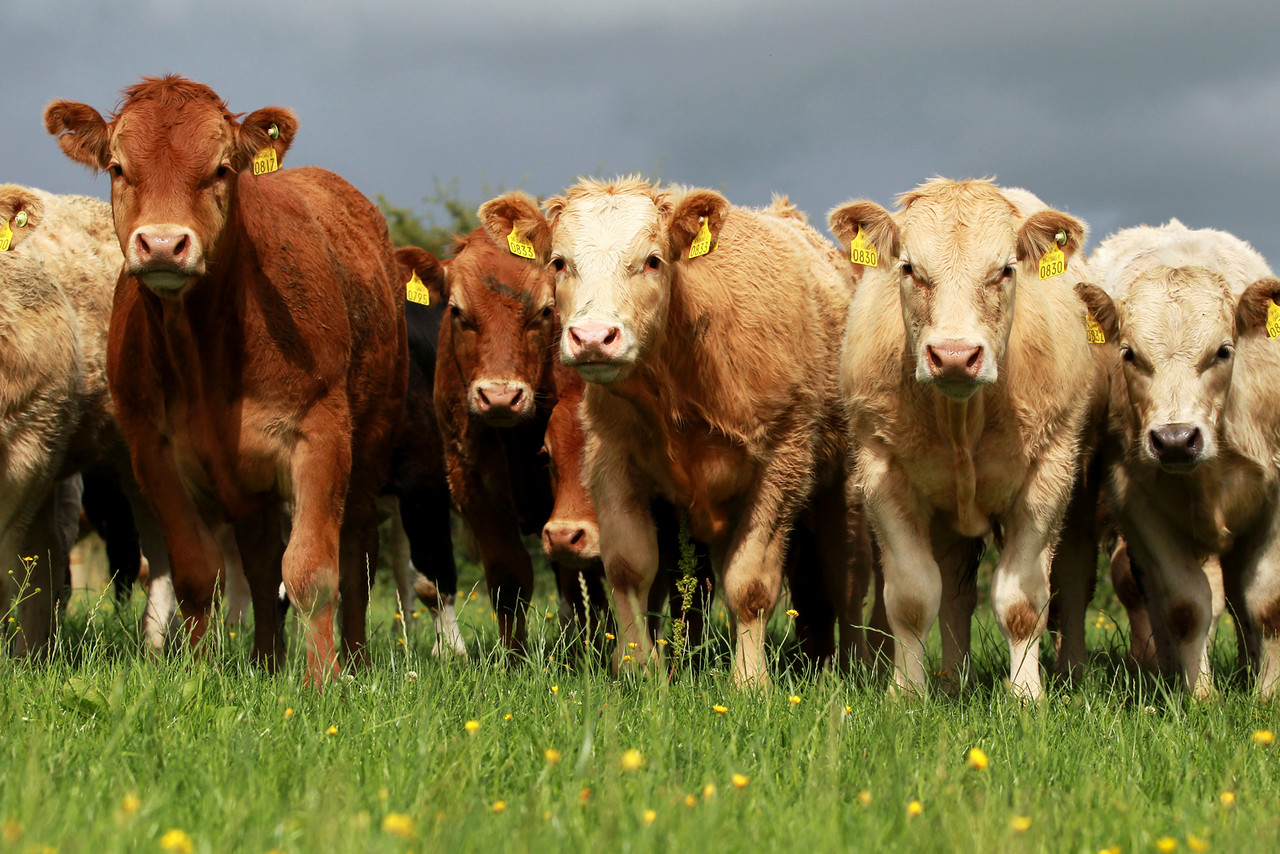 NEWS
Bovilis Scour Vaccine – The leading calf scour vaccine
9th December 2022
TAGS
The Bovilis Rotavec Corona is a single-shot injectable vaccination, given to pregnant cows to subsequently help protect the calf from diarrhoea caused by rotavirus, coronavirus and E. coli (K99 and F41), once the calf has been fed sufficient colostrum.
Bovilis Rotavec Corona is a single 2ml vaccine. It is administered to pregnant cattle 12 – 3 weeks prior to calving. It is given into the muscle of the animal.
Bovilis Rotavec Corona will stimulate the dam to produce antibodies which will protect the calf against rotavirus, coronavirus and E.coli (K99 and F41). These antibodies will be stored in the dam's colostrum. The dam will pass these antibodies to the calf through the colostrum at the first milk feeding.
This is why is is crucial that the calf receives adequate colostrum as soon as possible after birth.
Remember the 1,2,3 rule when feeding colostrum. In the 1st 2 hours, ensure the calf gets at least 3 litres of colostrum. Feeding the calf good quality colostrum will enhance the protection of the calf against these scour causing pathogens.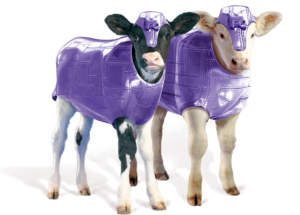 New additions to the Bovilis Scour Vaccine
The Bovilis Scour Vaccine has undergone some recent changes. The following are some of the changes to note:
The vaccine pack has changed from blue to purple packaging.
A new 50 dose pack size, is now available to complement our current 5 dose and 20 dose presentations and to support use whatever the herd size.
All presentations are being transitioned from glass to a polyethylene terephthalate (PET) bottle, instead of glass vials, to reduce the risk of breakage.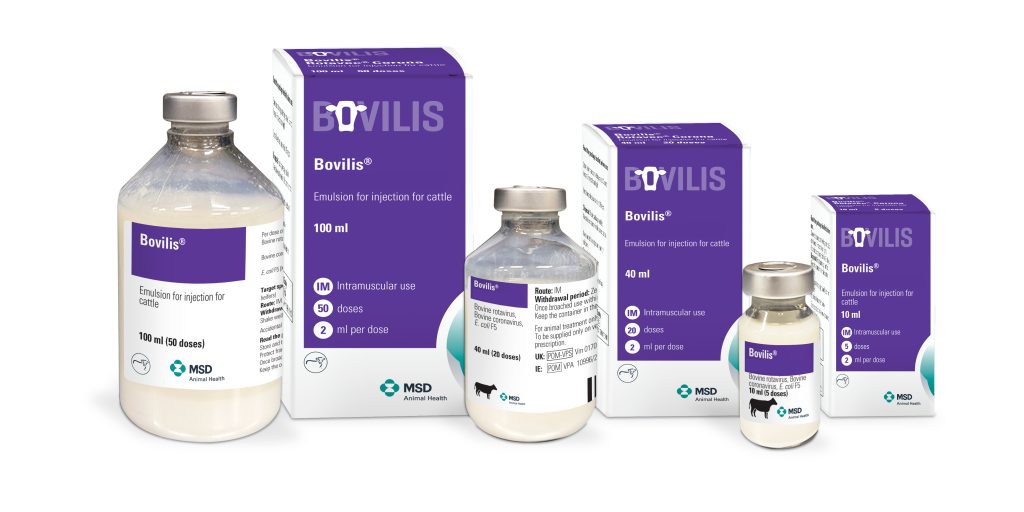 Bovilis Scour Vaccine – How does it work?
Single shot primary course
Low dose volume (2ml shot)
Intramuscular (IM) administration
Broad window of vaccination (Vaccinate pregnant cows 12-3 weeks pre-calving)

Why choose the Bovilis Scour Vaccine?
Reduces the severity of diarrhoea caused by E. coli (K99)
Reduces the incidence of scours caused by rotavirus
Reduces the shedding of virus by calves infected with rotavirus and coronavirus
Unique 28 day in-use shelf life
Reduces the risk of breakage with new PET bottles
Available in 5, 20 and now 50 dose packs
NEW calf scour guide
Want to learn more about calf scour and how you can use the Bovilis Scour Vaccine to protect your calves against scour? Check out our NEW Calf Scour Guide by scrolling through the PDF document below.
Ask your vet about our new Calf Scour Guide and how you can use the Bovilis Scour Vaccine to help reduce the risk of calf scour occurring on your farm.
TAGS
Sign up to Bovilis® product and event information