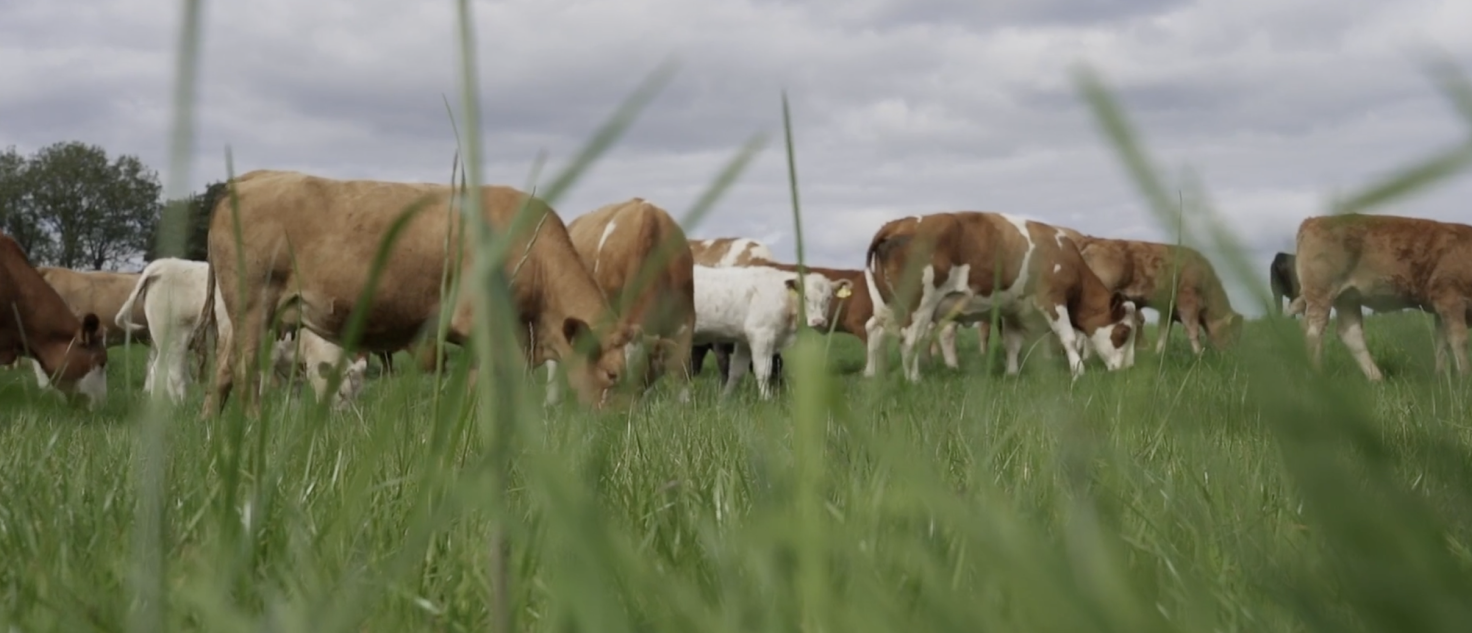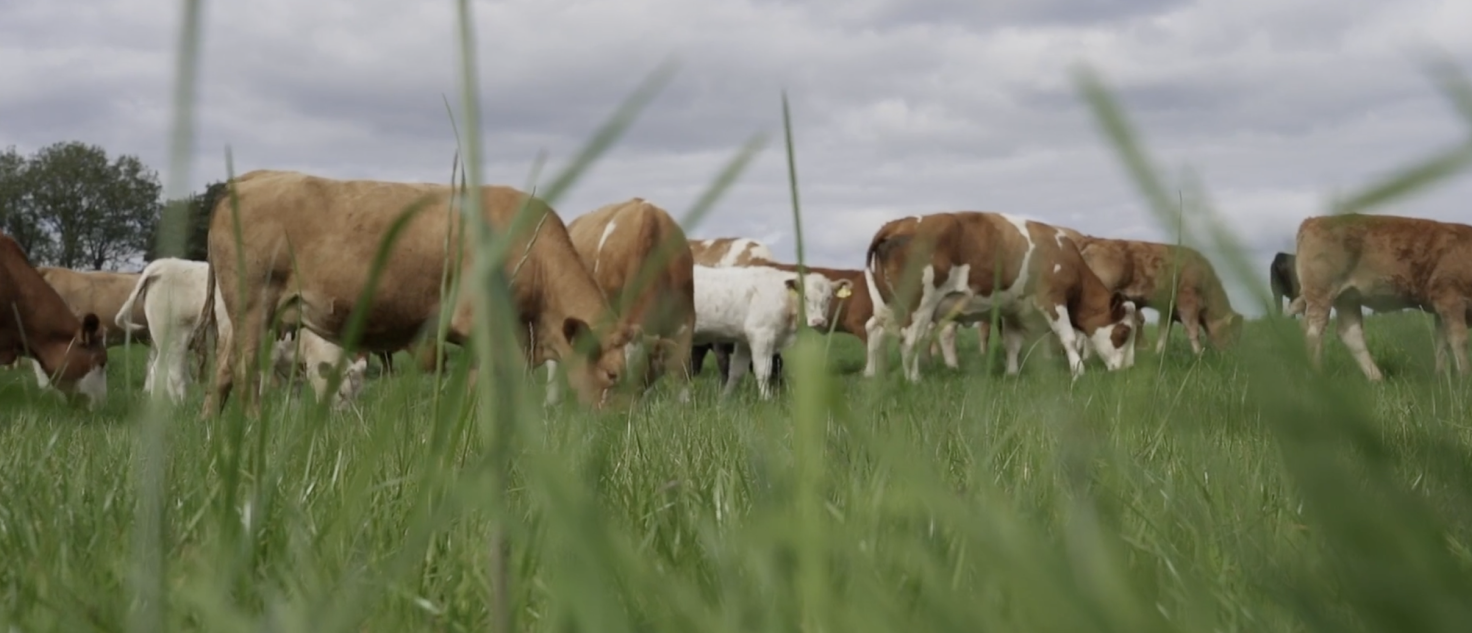 NEWS
Vaccinating Against Pneumonia a Must for Co. Tyrone Farmer
16th March 2020
Co. Tyrone dairy and beef farmer Norman Watt has found a marked improvement in animal health and performance since he started vaccinating against pneumonia three years ago.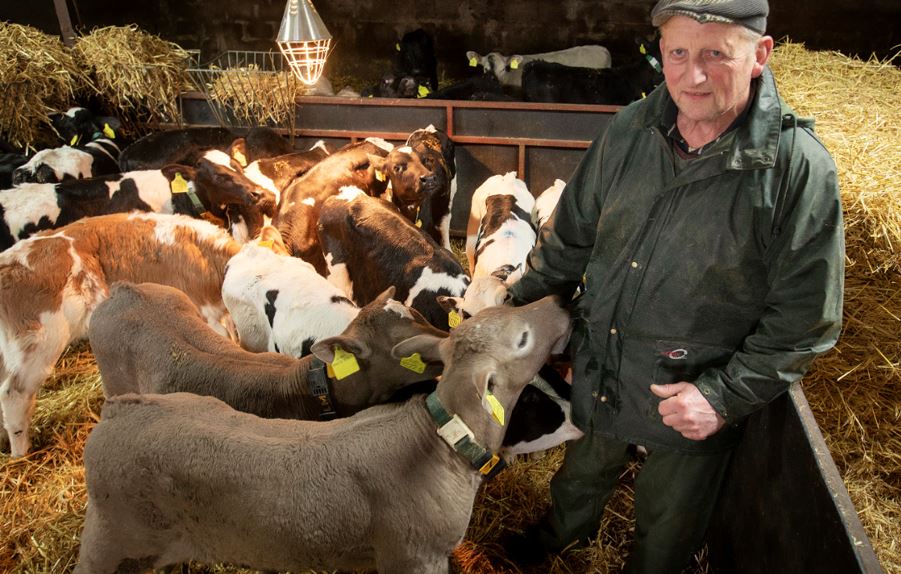 Norman farms with his brother Dennis at a 400 acre farm located between Dungannon and Cookstown, milking 270 dairy cattle twice daily and also finishing 120 young stock to beef. The pair made the decision to include Bovipast® RSP as part of their vaccination regime following problems with pneumonia in the past, particularly in their older stock.
"We lost a few animals a few years ago to pneumonia and had to treat others with antibiotics," explained Norman. "This was both stressful and costly, so after discussing the issue with our vet, we decided to start a Bovipast vaccination programme in order to reduce the risk of future outbreaks. We've had no issues since and I would say that we really couldn't do without it now."
The Watts operate a closed herd, minimising the risk of disease being introduced by bought-in animals, and generally calve year-round. Calves are reared in individual pens until they are two to three weeks of age, with good ventilation in place.
Advice from the vet on vaccinating against pneumonia
They have worked closely with Parklands Veterinary Practice in Cookstown for many years, adopting a preventative, progressive approach to animal health. Calves receive a primary shot of Bovipast RSP to protect against pasteurella pneumonia (caused by M. haemolytica) and the two main pneumonia-causing viruses, RSV and PI3. Bovilis IBR Marker Live, the vaccine that protects against IBR, is given at the same time as the primary shot of Bovipast RSP at 3 weeks of age. A booster shot of Bovipast RSP is given four weeks later. All cows are vaccinated against IBR twice a year, and they also include Bovivac® S against Salmonellosis and Leptavoid® H against leptospirosis as part of their vaccination regime.
Thriving Animals
"We've had great results with Bovipast since we started using it," continued Norman. "Dealing with sick animals in the past has been very demoralising and we are keen to do anything we can to avoid it. There is also a clear financial benefit, as the cost of treating disease is much more than the cost of vaccination. It's much better to take control of the situation rather than leaving it to chance – it's simply not worth the risk. In our view, a solid vaccination programme is a must if you want thriving, healthy animals."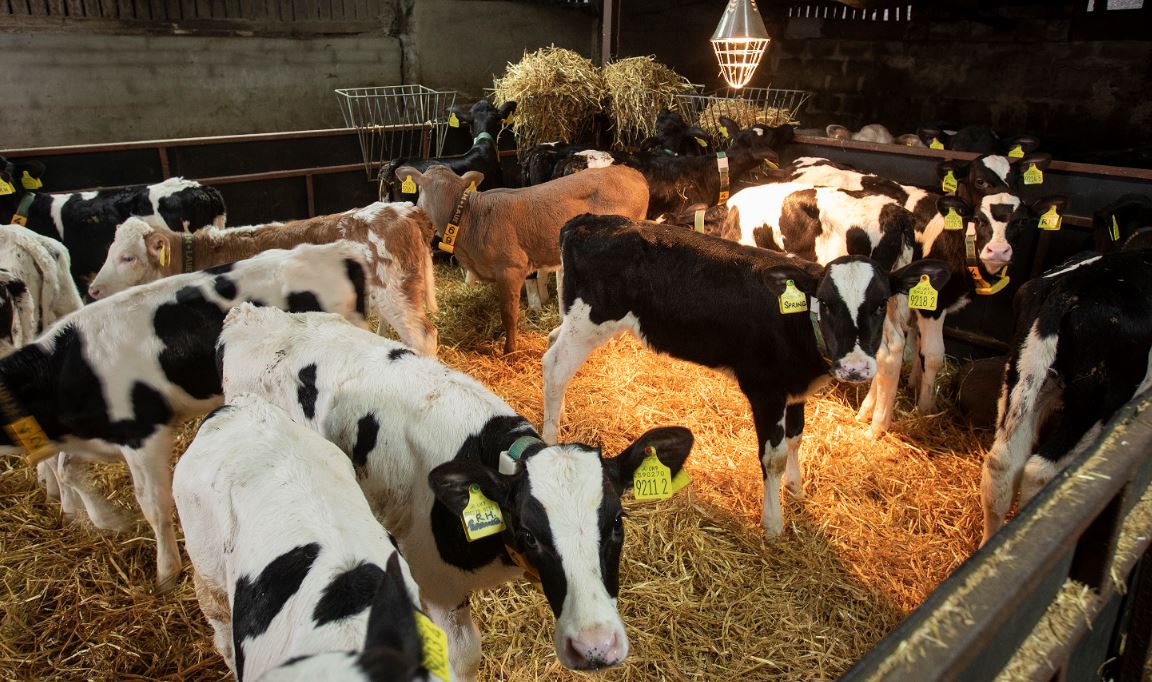 Boosting calf immunity through vaccinating against pneumonia
Most recently, the Watts have added the new Bovilis® INtranasal RSP Live vaccine to their vaccination regime, to provide an early boost to new-born calf immunity.
"We were previously having some issues with calves starting to cough and then having to treat them with antibiotics before we were able to give them the Bovipast shot at three weeks. Whenever our vet told us about the new intranasal vaccine which reduces clinical signs of Bovine Respiratory Disease (BRD) from one week of age, we were very keen to try it. The fact that it's intranasal is a bonus as it is very easy to administer and highly effective. Helping to avoid illness at this early stage of the calf's life is really important to us, as we know how much an early encounter with respiratory illness can affect their ability to thrive," said Norman.
Communication and continuous improvement
Koen Debel of Parklands Veterinary Practice commented: "The Watts are a very progressive team dedicated to making continual improvements across the farm. From nutrition, to vaccination to hygiene – they really are on top of everything. Excellent communication between the two brothers, combined with using expert advice where appropriate, means they are a very robust team. In terms of vaccinations, they make sure they are well-informed and are fully comfortable with the choices they are making. Animal health is at the heart of what they are doing and a strong focus on that has impacted positively on productivity, profitability and overall job satisfaction.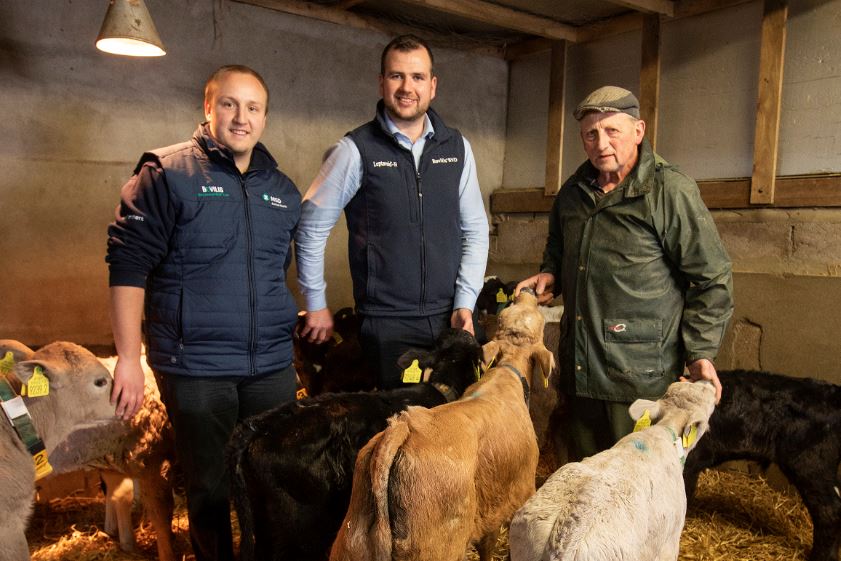 "They are very strong advocates for a comprehensive vaccination programme, recognising the benefits of a preventative approach. Minimising antibiotic use is important for many reasons and they should only ever be used as a last resort. Some farmers may be reluctant to invest time and money into establishing a vaccination protocol, but in reality the cost of losing one calf can far outweigh the investment in preventative options. A robust vaccination programme enables farmers to reduce treatment costs and gives them peace of mind that they are doing everything possible to maximise animal health and performance."
For more information on either vaccine, click below or talk to your vet:
Sign up to Bovilis® product and event information